The Faunal Interest Group
The group has convened by-weekly (Fridays from 1:30 pm to 3:30 pm in the Archaeology Centre boardroom AP140 at 19 Ursula Franklin Street) since September 2007. The group discusses new and old issues of zoo archaeological method and theory. For more information, please contact Genevieve Dewar genevieve.dewar@utoronto.ca.
December Events
PLEASE NOTE THE ROOM CHANGE – MACS Proseminar Series: "Mycenaean Contacts North to Albania: Who, What, When, Where, and, Most Importantly, Why?" by Michael Galaty (Department of Classics, University of Michigan). Thursday December 7th 2023 in LM 310 (Lillian Massey Building at 125 Queen's Park Avenue), at 4:00 pm.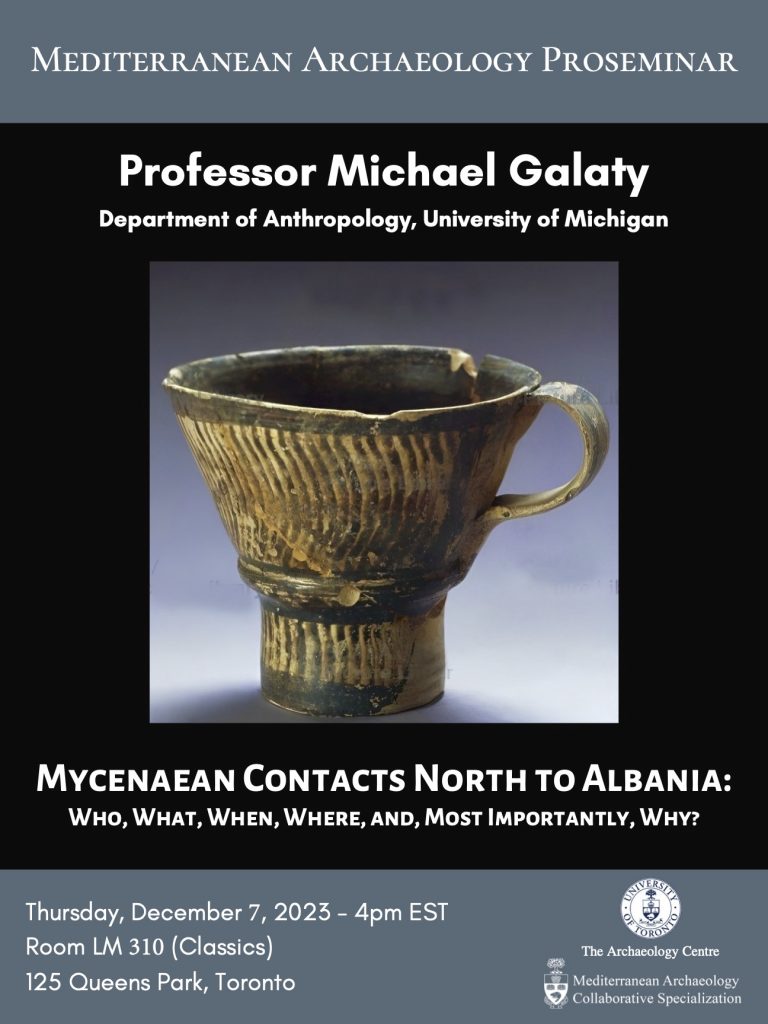 Happy Holidays!
There are no more events scheduled for the remainder of 2023. We here at the Archaeology Centre are wishing you a restful winter break and look forward to seeing everyone again in the New Year!
January 2024 Events
Don Butler. More information to follow.
Archaeology Centre Debates Conference 2024
2024 Theme: Sacred Flames, sponsored by Michael Chazan. More information to follow.